Shower Doors and Enclosures
Glass Master works with you to design the perfect Glass Shower Enclosure that fits your design. We specialize in a variety of custom frame-less, semi frameless Swing Doors and Sliders that complement a any bathroom styles.
Semi-Frame and Frame-less Sliders
With classic roller sliding doors and sleek modern designs, Sliding Shower Doors provide the ultimate in design for your bathroom. Elegant setups with options that include framed, semi-frameless and frameless bypasses.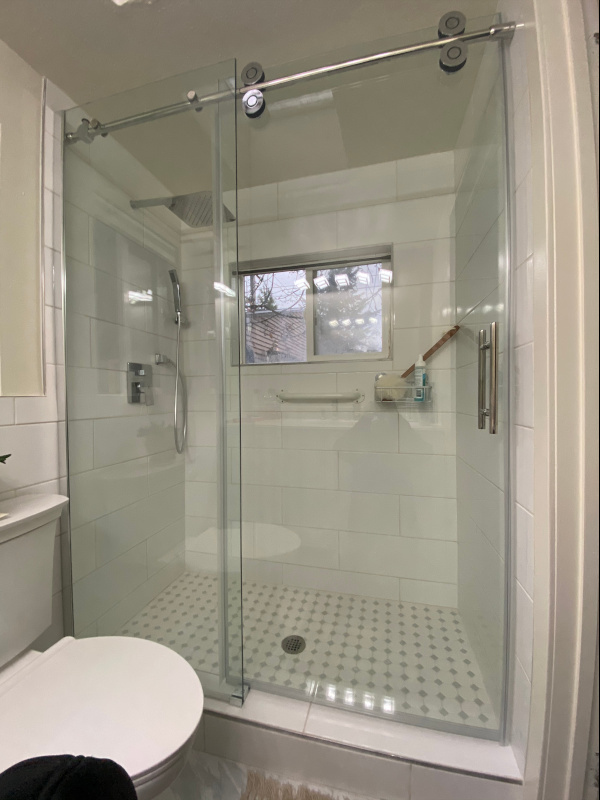 Heavy Glass Door Enclosures
Our shower enclosures are made with high quality 1/4″, 3/8" and 1/2" tempered glass. With a variety of options and choices, these enclosures are built to last.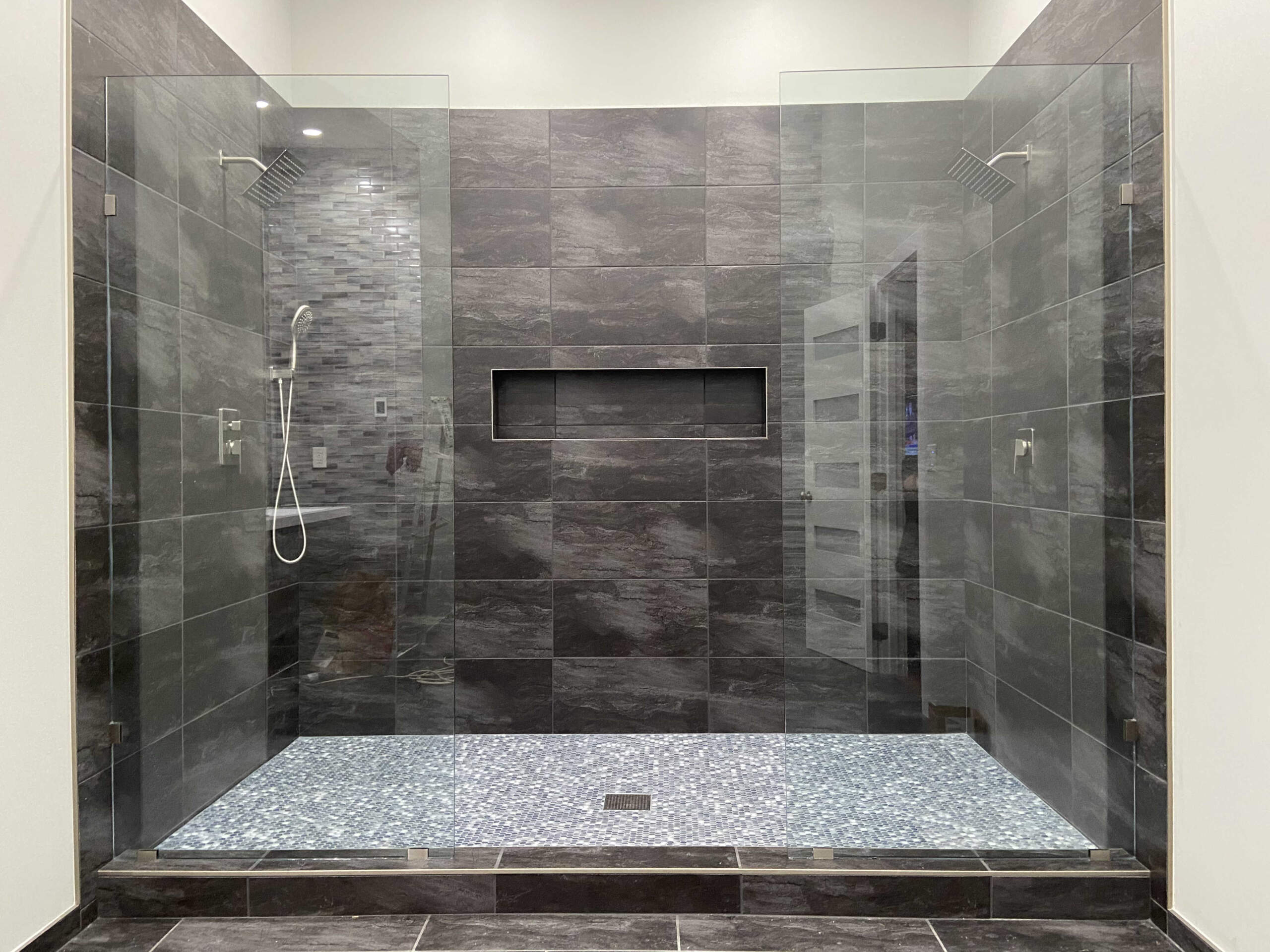 Fixed Glass Shower Screens
A fixed panel constructed from durable clear tempered glass. This style gives an open feel to a walk-in shower. Perfect for a minimalist design. A walk-in shower is regarded as a luxury feature.
Swing/ Pivot Shower Doors
A Fameless Glass Door with a sleek modern design. We use durable Hinges for Swing Shower Doors with different elegant options for door handles.
Semi-Frameless Enclosures
With several hardware options for a variety of styles, a semi frameless shower enclosure with beautiful design lines will offer a bold design complimenting any bathroom décor.
Glass Master is a company with an established reputation for consistent quality at the highest level of design Trends